Cecilia Sanchietti
Musician, Drummer, Composer.
"This is what jazz is all about anyway: music that reaches the deep crevices of the soul, music that uplifts and fortifies the spirit, brings light into
darkness, turns despair in hope, heals our pain and reintroduces love on the most intimate level. This ladies and gentlemen is Cecilia Sanchietti" RONALD SAVAGE (Dean, Performance Division, BERKLEE COLLEGE OF MUSIC IN BOSTON)
"Italian drummer Cecilia Sanchietti is an elegant musician and thoughtful composer.  … Sanchietti has proven herself a unique and versatile artist. Her compositions are engaging, her drumming gracefully nimble and her rapport with her band fluid". ALL ABOUT JAZZ
"Cecilia Sanchietti Swedish Quintet proves that the sun can shine in Gamla Stan even on the most freezing day of the year" SALT PEANUTS 
"There are an increasing number of women playing drums and Italy's Cecilia Sanchietti is among the best, also composing music and leading her band …The music is crisp and engaging, modern jazz led from Sanchietti' s chair". O'S PLACE JAZZ MAGAZINE

Cecilia Sanchietti Swedish Quartet
NEW SINGLE ARGENTO (NOV 22)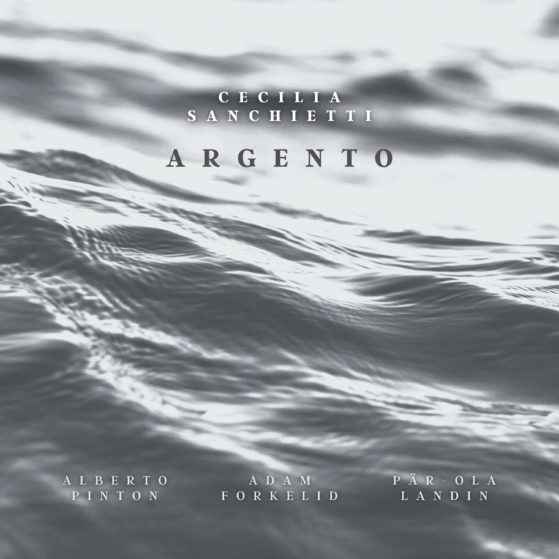 Cecilia Sanchietti Swedish Quintet
Postcard from Gamla Stan (2021)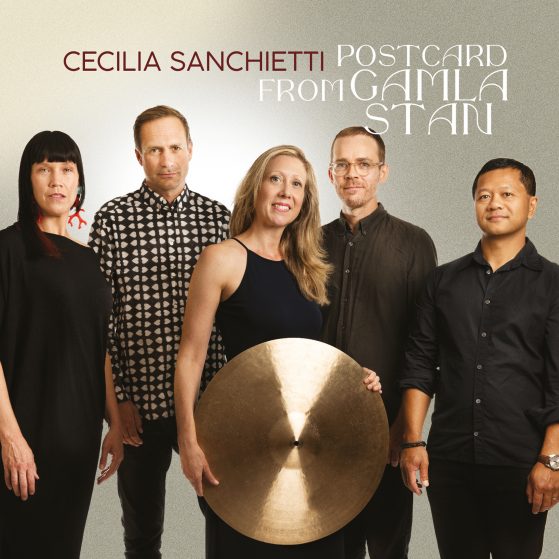 Cecilia Sanchietti Swedish Quintet LIVE ALBUM
(Fasching Jazz Club – Stockholm 2022)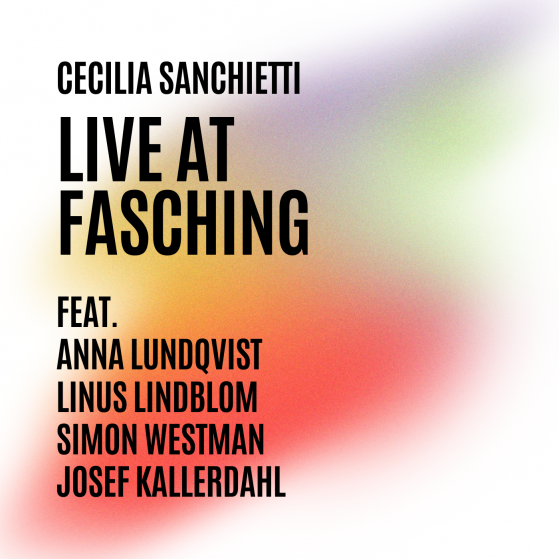 6/01/23
Concert in "Charity Jazz Clyb" with A North Land Walking Jazz Trio
3/01/23
Cecilia Sanchietti live streaming interview in "Todos podemos Sermusicos" Jazz Radio Show, Santiago del Chile, h 4.30 p, Italian time
3/01/23
"Argento" broadcasted in radio show "Aeropuerto Jazz Cafè" Las Palmas de Canarie
29/12/22
Concert in "Teatro Arciluto" with A North Land Walking Jazz Trio
18/12/22
ARGENTO broadcasted on "On a broad spectrum". Mary Foster Conklin programm on Radio WFDU.fm HD2, NYC
07/12/22
ARGENTO broadcasted on Radio Città Aperta, with Cecilia Sanchietti interview
28/11/22
NEW SINGLE RELEASE "ARGENTO" with Cecilia Sanchietti, Alberto Pinton, Adam Forkelid, Par-Ola Landin
05/11
Cecilia Sanchietti Swedish Quintet at "Gezziamoci Festival" Onyx Jazz – Matera
04/11
Cecilia Sanchietti Swedish Quintet at "Casa del Jazz" – Rome
30/09
New Single recording "QuaRtet COlours" Stockholm, with: Adam Forkelid, Alberto Pinton, Par-Ola Landin, Feat. Lutte Berg
08/09
The Cecilia Sanchietti book  and survey on drummers composers, "Leading behind the kit – Batteristi compositori nel jazz contemporaneo" is out and available on Amazon. BUY HERE. Interviews wtih Terri Lyne Carrington, Israela Varela, Edu Ribeiro, Magnus Ostrom and much more.
11/08 
Cecilia Sanchietti will be in "Diva's Jazz Festival Workshop", JazzImage, Live at Colosseo, like President of JazzMine, gender balance in jazz.
08/08 
NEW ALBUM "LIVE AT FASCHING" IS OUT with the Cecilia Sanchietti Swedish Quintet. Available in all digital platforms
07/08
NEW REVIEW ON POSTCARD FROM GAMLA STAN ON "Salt Peanuts magazine", Eyal Hareuveni. Read more
28/07
Cecilia Sanchietti's interview on Dot Radio, IT. h 22.00. Listen more.
24/7 and 05/08
NEW TEASERS "Live in Fasching" and "LIVE ALBUM RELEASE" out with the Cecilia Sanchietti Swedish Quintet
21/7
NEW INTERVIEW out on "Women in Jazz Magazine" July '22. "Cecilia Sanchietti the Rhtytm of kindness" by Fiona Ross. Read more
17/7 
Cecilia Sanchietti Swedish Quintet plays in Lilla jazz Festivalen (Oland-Sweden)
16/7
Cecilia Sanchietti Swedish Quintet winner of the Italia Music export Call 22 "Suona all'estero". Read more