New Album 2018
"La terza via -The third side of the coin"
BluJazz (USA)

DIGITAL STORES:
 iTunes, AMAZON, SPOTIFY, CD Baby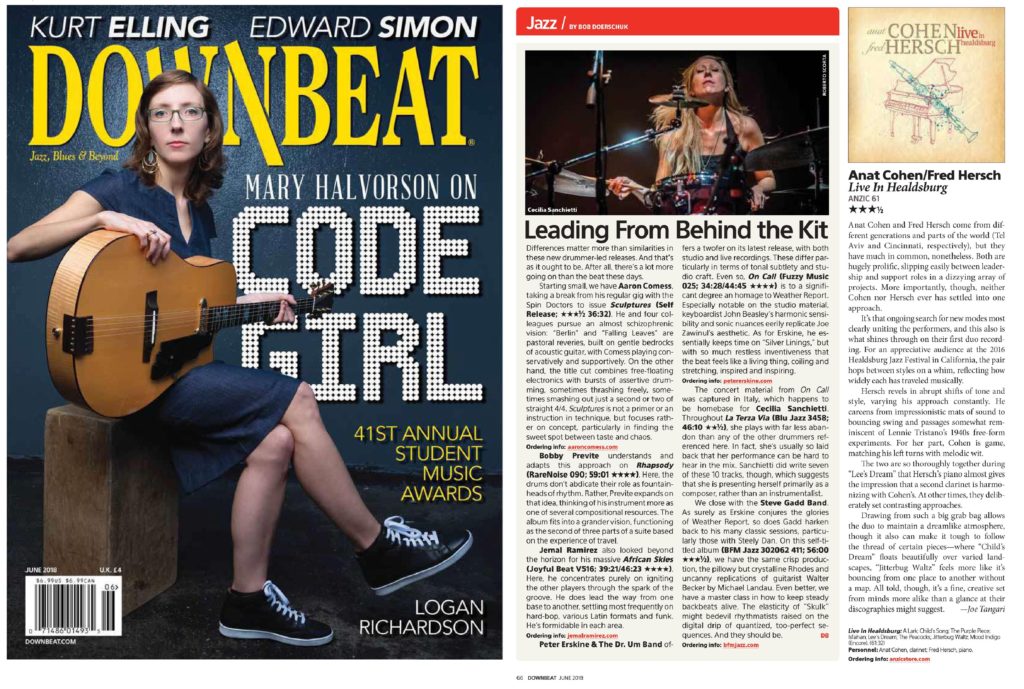 "This is what jazz is all about anyway: music that reaches the deep crevices of the soul, music that uplifts and fortifies the spirit, brings light into darkness, turns despair in hope, heals our pain and reintroduces love on the most intimate level. This ladies and gentlemen is Cecilia Sanchietti and "La Terza via"!"
RON SAVAGE (Dean, Performance Division, Berklee College of Music)
Ecco cosa è il jazz: la musica che raggiunge le pieghe profonde dell'anima, la musica che innalza e fortifica lo spirito, fa luce nell'oscurità, trasforma la disperazione in speranza, guarisce le nostre ferite e riporta l'amore al più intimo livello. Signore e Signori, questa è Cecilia Sanchietti e "La Terza Via"!
RON SAVAGE (Dean, Performance Division, Berklee College of Music)

DIGITAL STORES
 iTunes, AMAZON, SPOTIFY